Sports News
Squad goals
Posted 6/07/17 (Wed)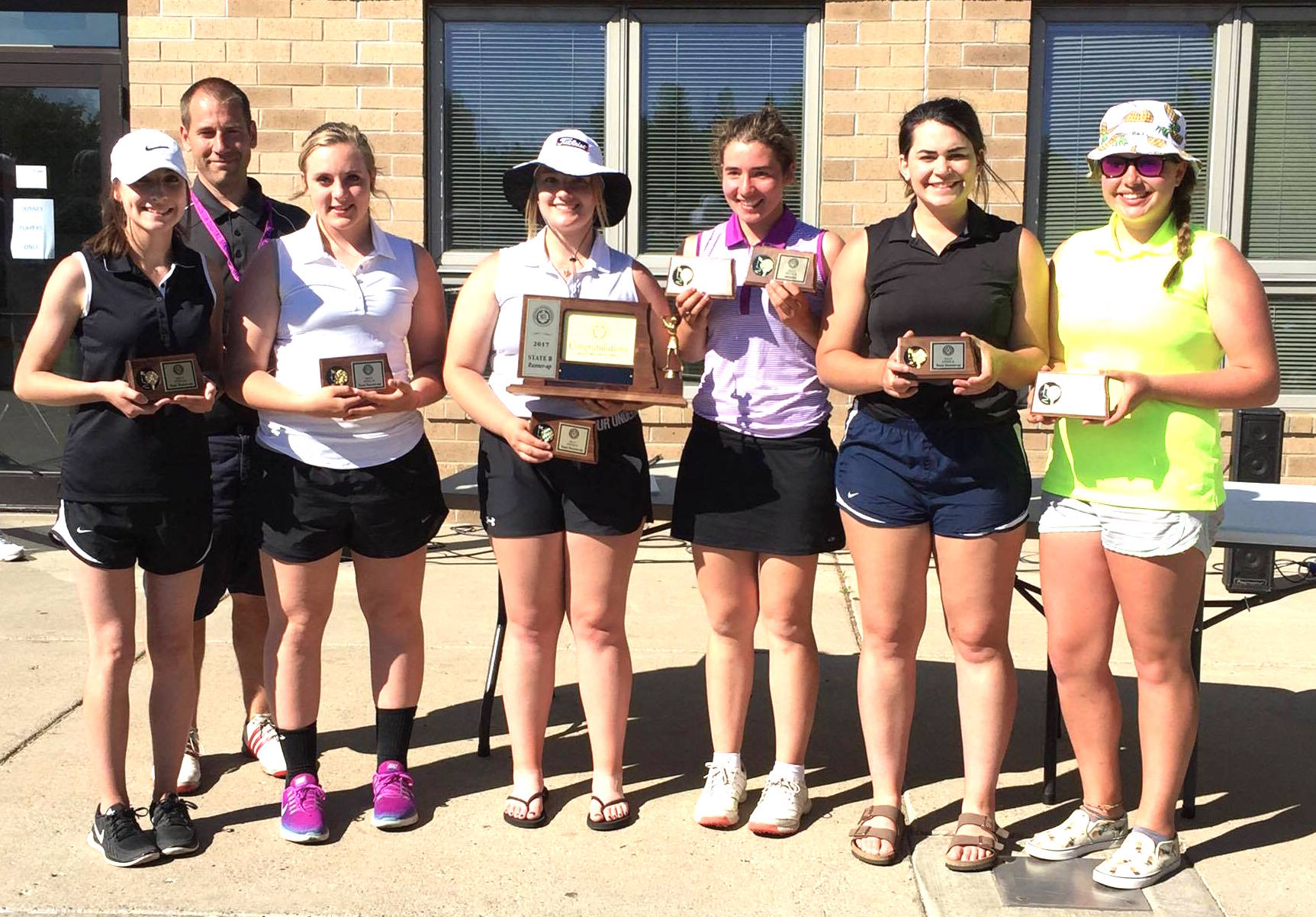 South Border remains among the elite in North Dakota Class B girls golf.
The Mustangs followed up last season's state title with a runner-up finish May 30-31 on the Tom O'Leary Course in Bismarck.
Fargo Oak Grove earned the Class B crown with a composite two-day team score of 722. South Border finished at 734, with Heart River, 755; Hazen, 766; and Northern Lights, 776, rounding out the top five.
Emily St. Aubin, the standout 8th-grader for the Mustangs, repeated as state individual medalist, posting rounds of 80 and 75 to finish at 155.