Latest News
Sweet treat
Posted 4/05/17 (Wed)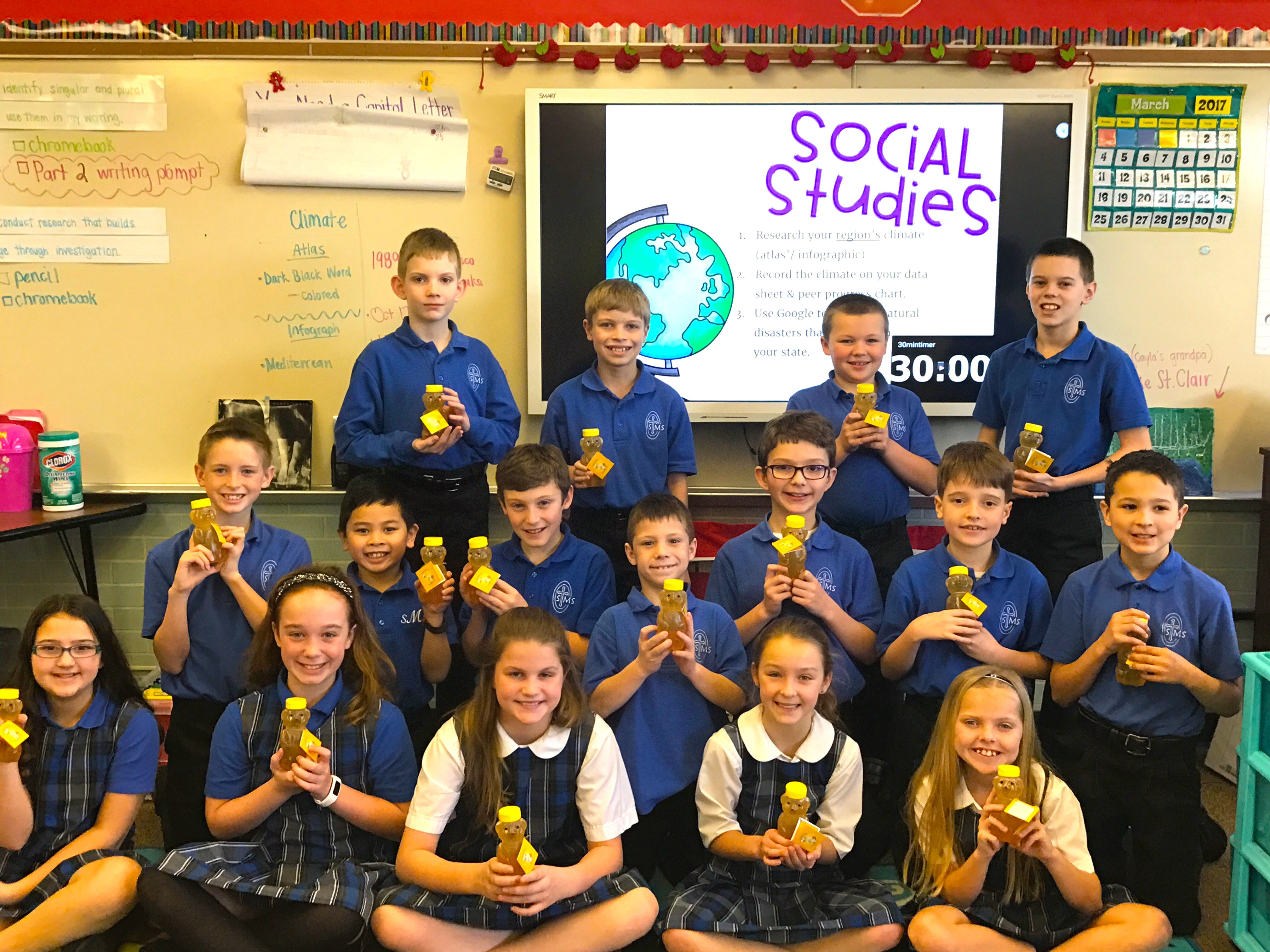 The 4th-grade Social Studies class at Saint Michael School in Orland Park, Illinois, recently got a nice surprise.
A class member's request for information about North Dakota wound up in the hands of Brenda Dohn, the bookkeeper for Danzig Honey Co.
In addition to the postcard they needed to complete their class project, each student received his or her own honey bear from the Wishek-based company.