Latest News
Retooling the pool
Posted 10/11/17 (Wed)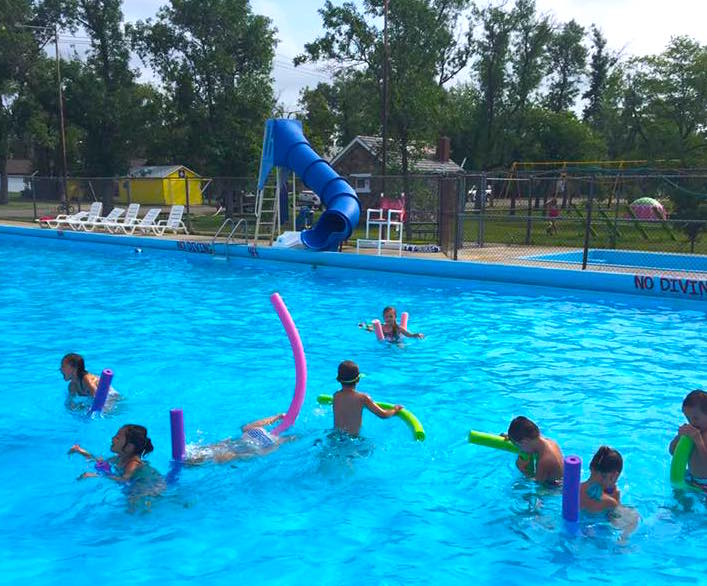 Park Board members are firming up plans to pursue a major renovation at the Wishek Swimming Pool.
About 20 people attended a public forum, held Oct. 4 at the Wishek Civic Center, to hear from Brian Milne, representing the Jamestown office of Interstate Engineering, the city's consulting engineering firm.
Milne said he has been involved with dozens of swimming pool projects, mostly in Montana and North Dakota, during the last 30 years.
Board members and those who attended last week's meeting came to a consensus favoring Option A, one of four proposals presented by Milne It would rehabilitate the existing swimming pool tank, bathhouse and deck area.
It's estimated the renovation will cost close to $1 million.
The current pool in Wishek was constructed by the Work Projects Administration. It opened in 1939 and has defied the odds with its longevity over nearly eight decades. Most pools only last for about 50 years.