Latest News
California scheming
Posted 5/10/17 (Wed)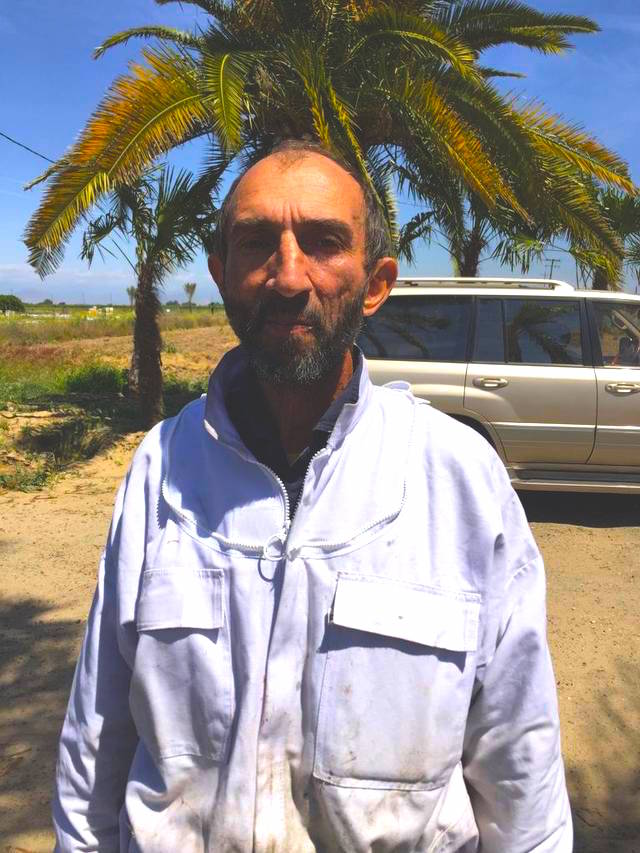 A man arrested recently in connection with the theft of beehives in California allegedly was associated with a rogue company that created headaches last year for beekeepers in McIntosh County.
Pavel Tveretinov, 51, of Sacramento, California, was taken into custody a couple of weeks ago, under suspicion of possessing stolen property related to the hive theft.
Hives stacked on more than 30 pallets were recovered by Madera and Fresno county law enforcement personnel, according to a story in the May 1 issue of The Fresno (Calif.) Bee.
Bryan Dohn, who owns Wishek-based Danzig Honey Co., said after seeing a photo published with the news story, he recognized Tveretinov as one of the men who placed hives last summer alongside N.D. Highway 3 in McIntosh County.
Dohn had expressed concern at the time that putting hives near major roads, in town, or close to homes — where people might be allergic to stings or simply be uncomfortable around the buzzing insects — are violations of typical beekeeper practice and etiquette.