Sports News
Mustang girls third at Stutsman tourney
Posted 12/14/16 (Wed)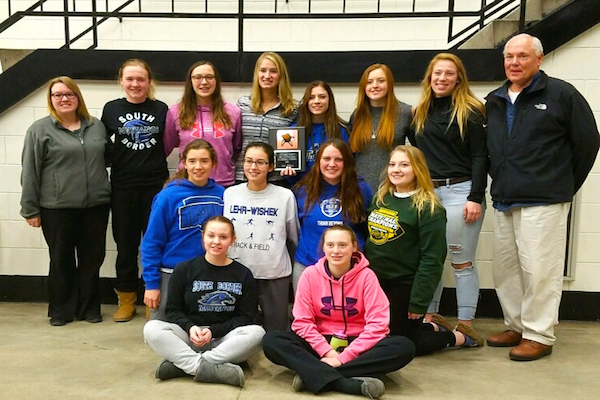 South Border dominated the second and fourth quarters Saturday and went on to defeat Edgeley/Kulm/Montpelier, 59-48, for third place at the Stutsman County Invitational girls basketball tournament.

The Mustangs outscored the Rebels by a 17-9 margin in the second stanza and had a 16-8 advantage in the final frame of the tourney contest, which was played at the Jamestown Civic Center.

Senior guard/forward Amy Jacobson continued her outstanding early-season play, with a game-high 20 points and nine rebounds, as South Border upped its overall record to 3-1.

Junior guard Katie Schmidt also reached double figures, with 13 points, and grabbed four rebounds.