Latest News
Washington week
Posted 8/08/17 (Tue)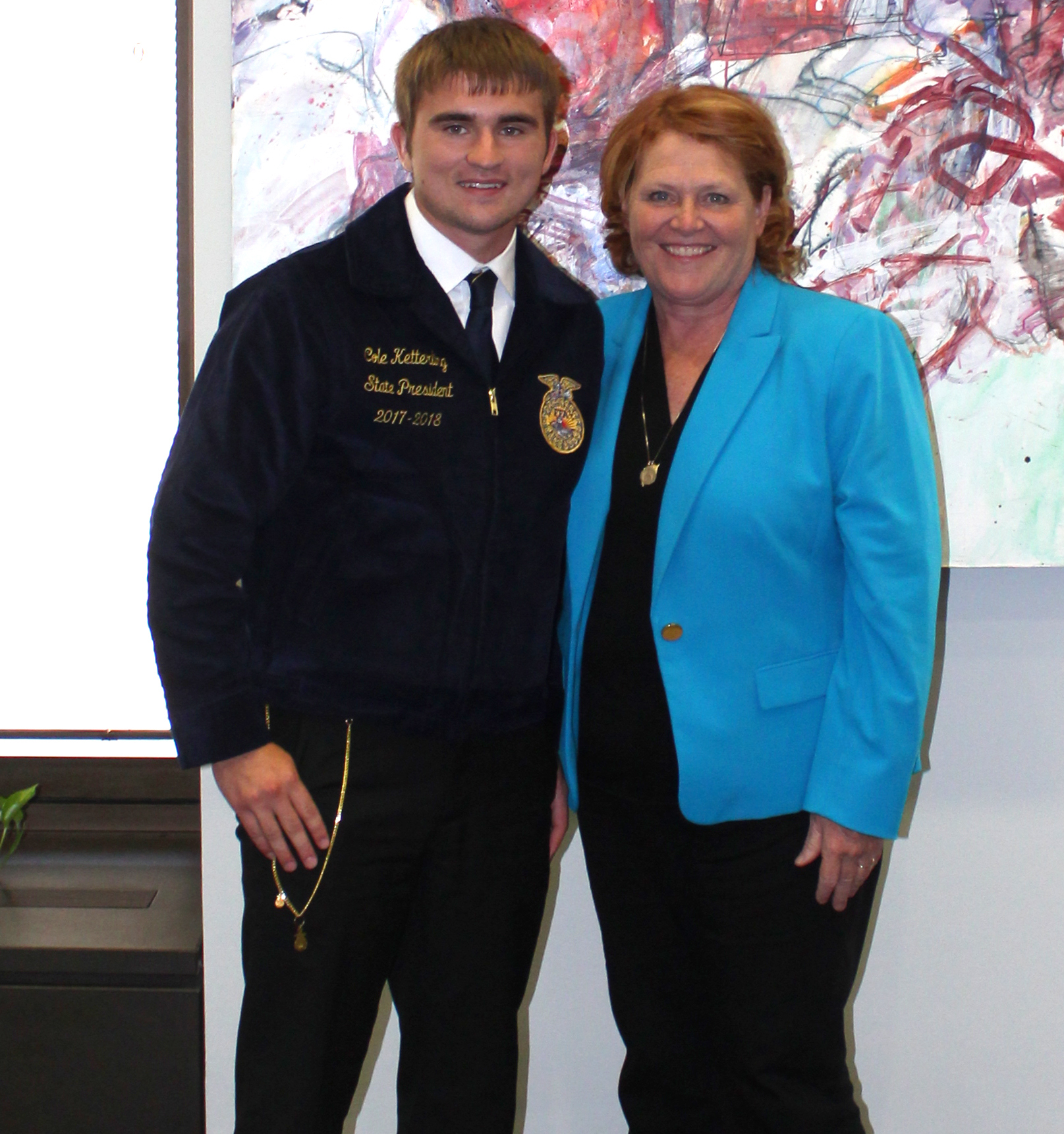 U.S. Senator Heidi Heitkamp met last week with the leadership of the North Dakota FFA.
President Cole Ketterling, of Wishek, and Secretary Marissa Tuhy, of Dickinson, were in Washington, D.C. for the State Presidents Conference ,which is organized by the National FFA Organization.
They met with Heitkamp about supporting North Dakota's next generation that is pursuing careers in agriculture.