Latest News
Students assist Friendly Faces project
Posted 12/28/16 (Wed)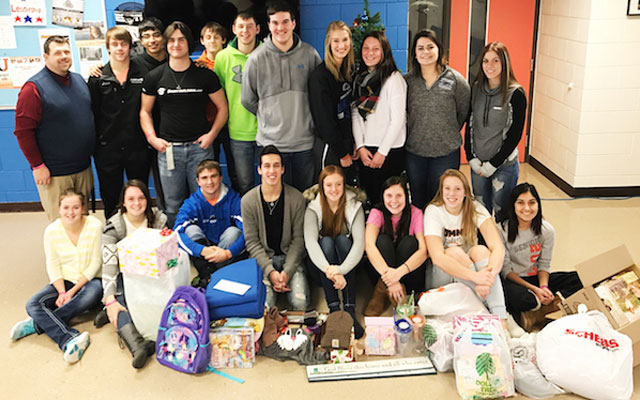 The Wishek Friendly Faces group expanded the fourth-annual holiday project this year to include participants at Wishek High School.

WHS Student Council members and adviser Josh Wiest set up a Christmas tree to collect gifts at school.

"We had a list of ideas for gifts that students, faculty and staff could purchase and put under the tree," Wiest explains.

Items given at the school were added to those collected by the Wishek Friendly Faces group.

They were delivered anonymously last week to community members who were nominated and in need of extra Christmas cheer.