Latest News
Helping hand
Posted 3/21/17 (Tue)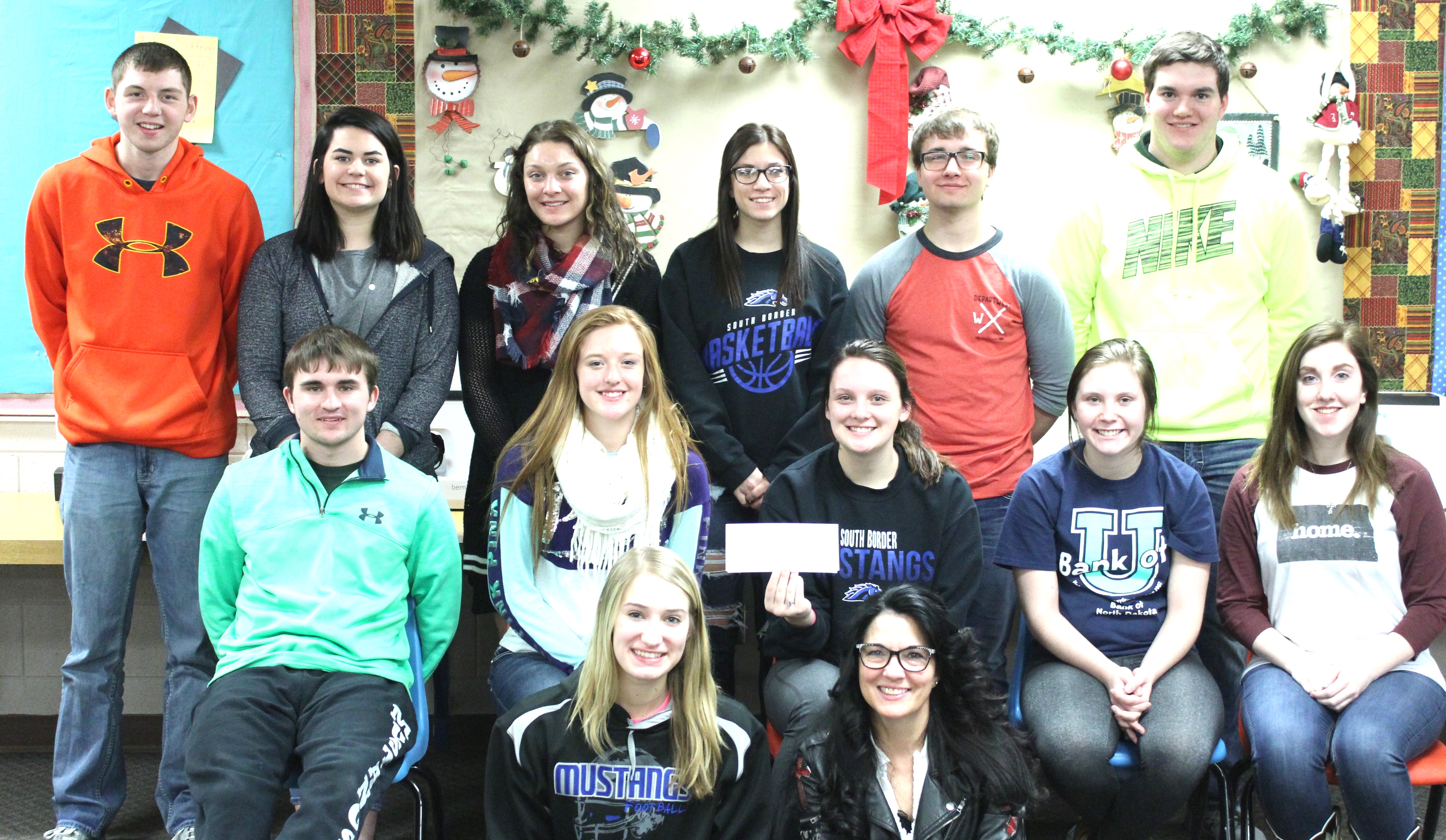 National Honor Society members at Wishek High School recently made a $400 donation to a charitable cause in Bismarck.
Carrie's Kids received the proceeds from a talent/variety show that was hosted in January by the National Honor Society.
The organization sponsors clubs and events and provides a safe learning environment to qualified children in the Bismarck-Mandan area. It is a volunteer ministry that exists to assist Carrie Grosz in helping kids that face specific needs.
Grosz says the overall mission is to not only provide for kids that are in need, but to set them on a path of being independent and self-sufficient.
(Subscribe to The Wishek Star for more details on this story)