Latest News
General assembly
Posted 6/21/17 (Wed)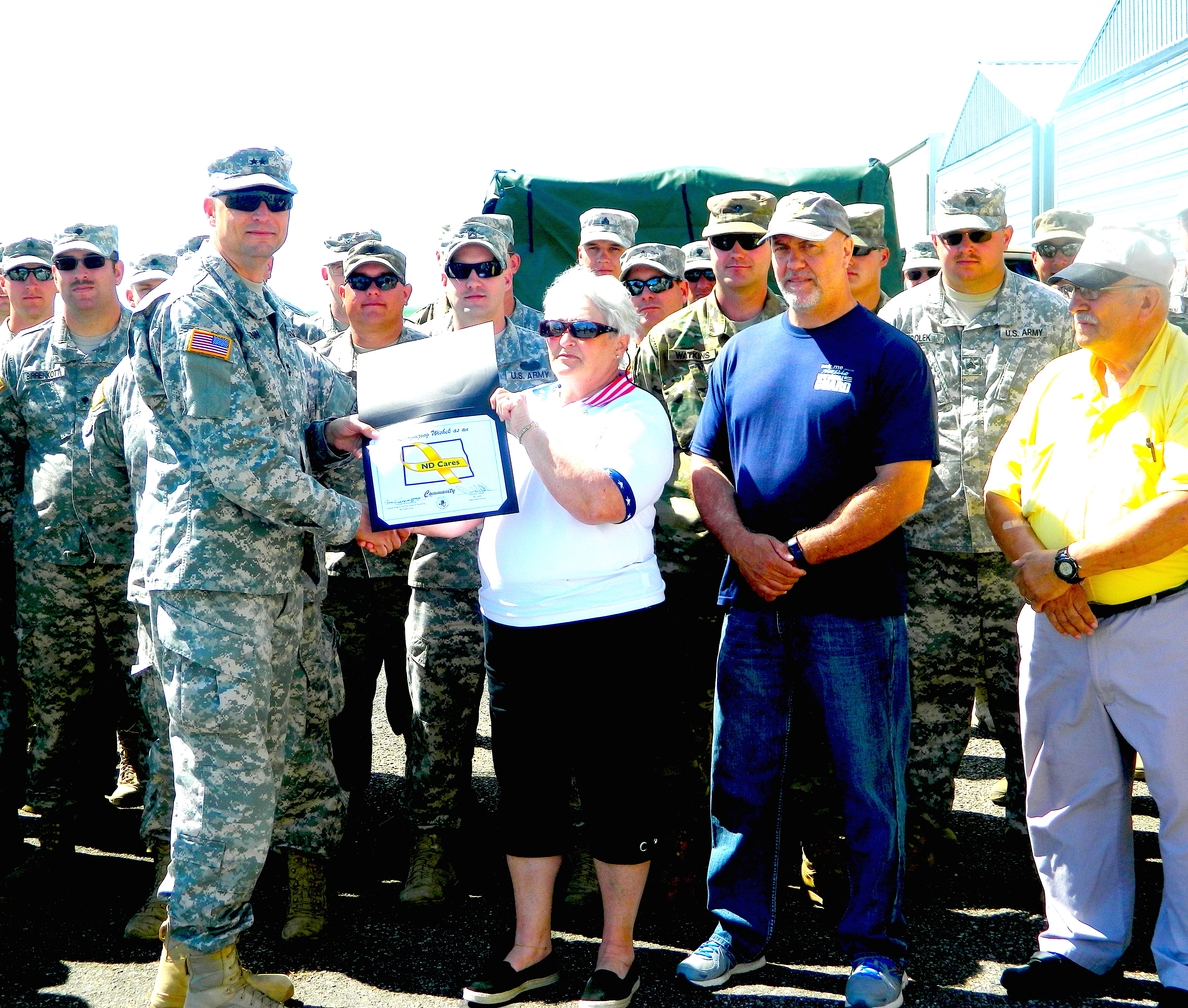 A month-long stay in Wishek by the North Dakota Army National Guard was highlighted Thursday with a visit from Alan Dohrmann, the state adjutant general.
Maj. Gen. Dohrmann presented a certificate officially recognizing Wishek as a ND Cares community to local committee members Kathy Welder, Doug Olson and Leo "Pete" Keaveny.
About 100 people — including both National Guard personnel and area residents — attended the ceremony. ND Cares was established in 2015 through an executive order signed by former Gov. Jack Dalrymple.
The ND Cares Coalition includes military and civilian professionals dedicated to the support of North Dakota service members, veterans, families, and survivors. They share a common interest in strengthening an accessible network across the state.
Dorhmann expressed appreciation for the outstanding cooperation the National Guard has received from residents and businesses in Wishek and the surrounding area.
"The National Guard is really about serving communities and building relationships with those communities," Dohrmann said. "That is the essence of what we do."
Members of the local North Dakota Army National Guard unit — formally known as the 815th Eng Co — are conducting annual training in Wishek. Guard troops are involved with a State Civil Military Construction project at the Wishek Airport.