Latest News
Cooperative effort
Posted 12/20/17 (Wed)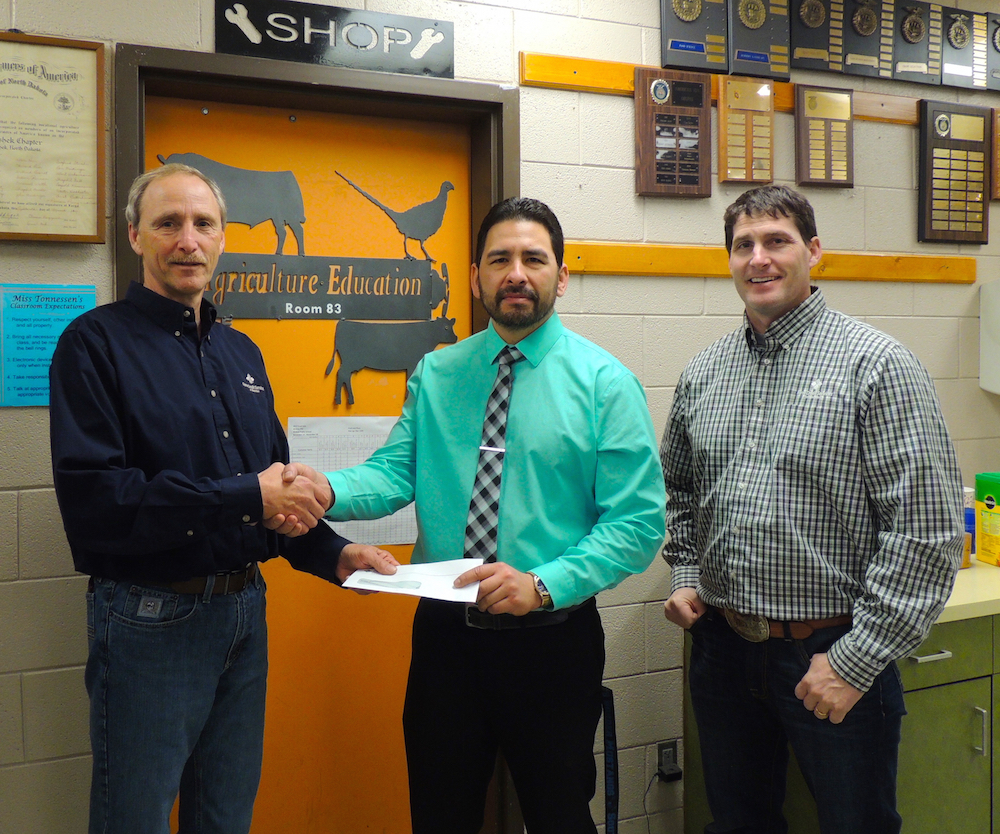 Farm Credit Services of Mandan and Co-Bank have joined up to provide $5,000 for the new Vocational Agriculture building adjoining Wishek High School.
"The current ag education shop had ventilation issues and it was too small," says Wishek superintendent Shawn Kuntz.
"(Our new shop) will have the extra space needed for the kids to learn vocational practices, like welding, horticulture, mechanics, carpentry, and plant and animal science, in an appropriate environment.
"We will also be able to utilize the old shop for storage and the classroom for a conference/board room."
CoBank, a cooperative bank serving agribusinesses, rural infrastructure providers and Farm Credit associations throughout the United States, matched a donation by Farm Credit Services of Mandan to support non-profit organizations in their rural communities.