Latest News
Tidy up
Posted 9/13/17 (Wed)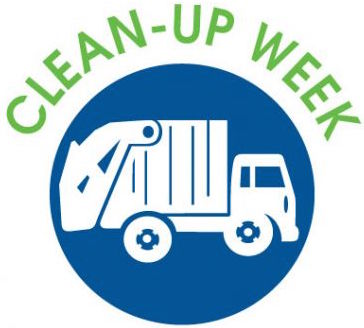 City Council members have declared Sept. 18-21 as Fall Clean-Up Week in Wishek.
Mayor Les Otto says it's a great time for local residents to discard unneeded items from their homes and yards.
City employees will pick up items that residential garbage customers place near their alley between Monday and Thursday. There will be no pick-ups made after Thursday.
"We'll take away just about anything for our garbage customers at no additional cost," says Otto. "There are only a couple of exceptions, namely liquids and tires.
"Paint will be accepted, as long as the can has been opened and the paint is dried up. There are very few limitations. Even clothes washers, TVs and fridges are OK."
Otto says the city realizes many residents may not have convenient access to the vehicles necessary to remove large items.
"That's one reason why we designate an official Clean-Up Week a couple of times each year," he said.
Questions may be directed to the Public Works Department at the city shop, 452-1307.
Otto notes Martell's Salvage may take items the city is not able to accept, such as cars and other vehicles. Call the salvage yard at 452-2339 for details.