Latest News
Ag Leaders
Posted 8/01/18 (Wed)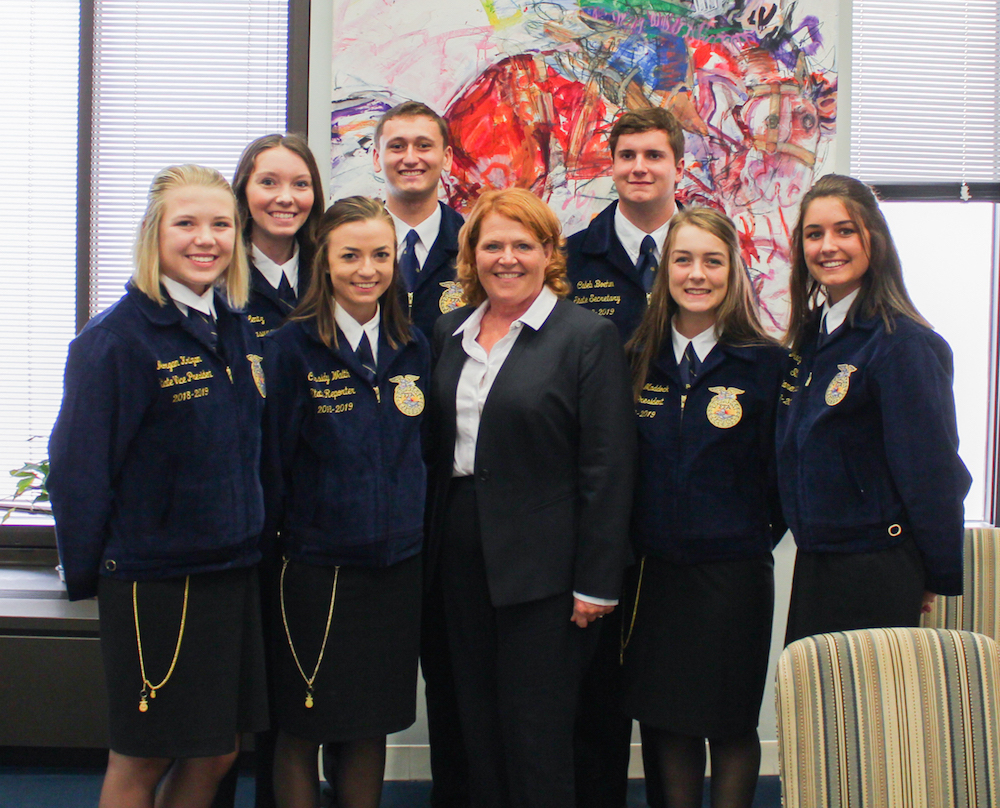 U.S. Senator Heidi Heitkamp, D-N.D., met last week with seven North Dakota FFA state officers to discuss the next generation of agriculture leadership and the work they are doing to better their rural communities.
The group included FFA state reporter Cassidy Walth, of Wishek.
"North Dakota FFA leaders never stop amazing me with their skills, knowledge, and work ethic to not only better themselves but also their communities," said Heitkamp.