Sports News
St. Aubin makes history, Mustangs place third at state
Posted 6/07/18 (Thu)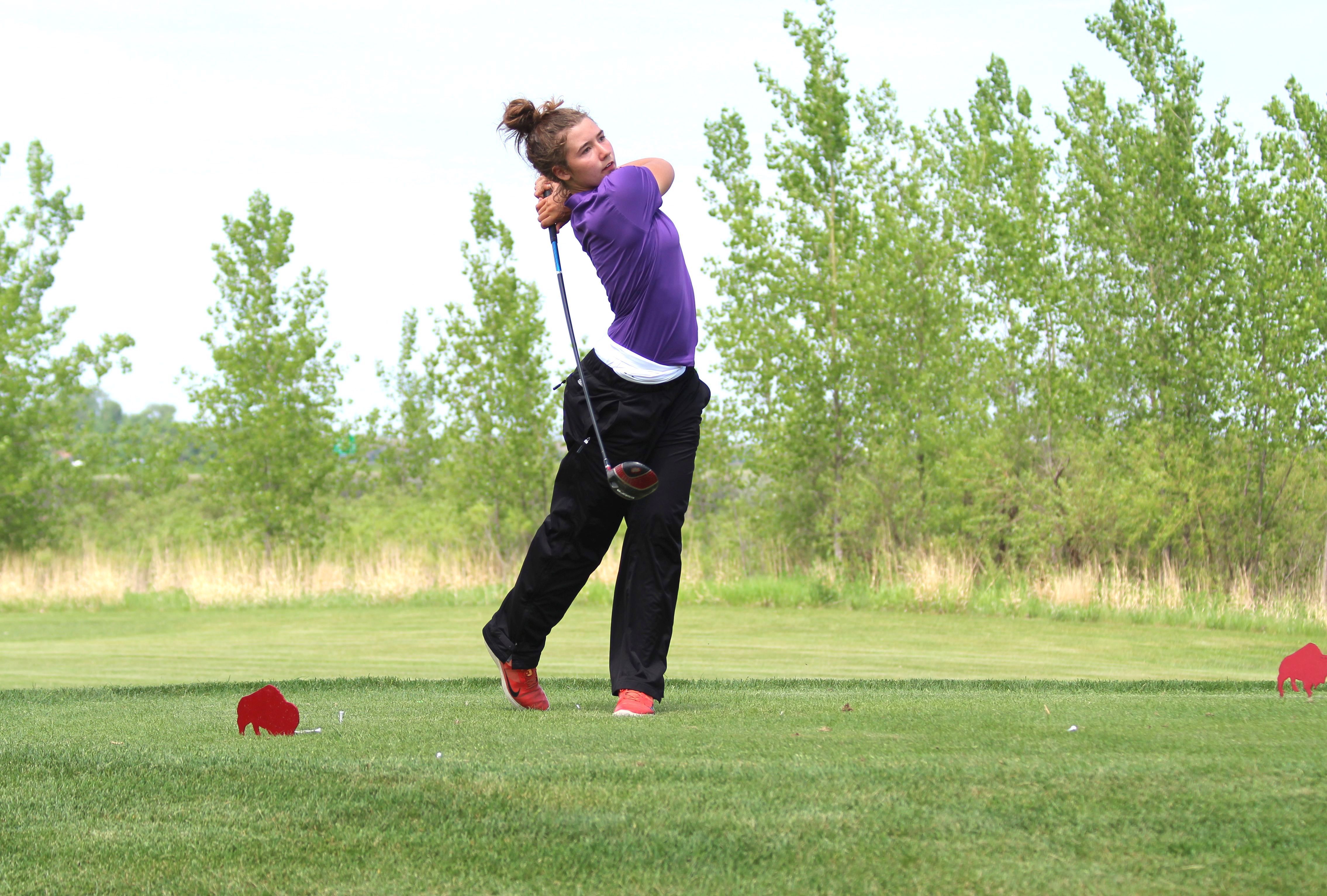 South Border finished third in the state Class B girls golf tournament last week, led by a history-making performance from freshman sensation Emily St. Aubin.
St. Aubin tamed the Dakota Winds course in Hankinson, with rounds of 81 and 76 on May 29-30, to emerge as state tourney individual medalist for a record third straight year.
The two-day score of 157 turned in by St. Aubin was six strokes better than the 163 from runner-up Lauren Cain, of Fargo Oak Grove. Leah Vikander, of Kindred, and Brooke Peterson, of Bowman County, tied for third, at 165, and Katie Keator, of Heart River, was fifth, at 167.